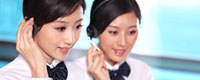 Name: Kevin Sun
Fax: +86-769-82706849
Mobile: +86-13669887160
E-mail: info@tonglifangzhi.cn
Add: B887, Fumin Leather Market, Humen Town, Dongguan, Guangdong, China (Mainland)
Skype: tonglifangzhi
WeChat: 13669887160
whatsapp: +86-13669887160
QQ: 357606959






Nylon Fabric & Textile Supplier
---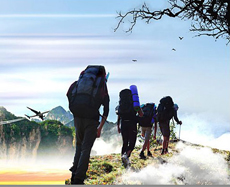 Specialized in nylon fabric, Dongguan Tongli Textile Co., LTD. was founded in 1997.
It is located at Fumin Leather Market, Humen Town, Dongguan, Guangdong, China.
It's predecessor, Yingcai Textile, founded in 1992, located at Kwai Hing,HongKong.
In the early of 90s, YingCai Textile began to engage in nylon fabric trading in Hk.
Due to better qulity, good reputation, we soon obtained more and more costomer's recognition.With the development of company business,we set a branch company in mainland China in 1997,called Tongli Textile. Now we have three branch company in mainland, located at Dongguan, Guangzhou, Yiwu.
Over the past years, we've emerged a premier manufacturer and supplier of nylon fabric. We offer a full line of nylon fabric in a variety of colors, styles and materials including ripstop nylon fabric, ballistic nylon fabric, cordura nylon fabric, dobby nylon fabric, camo/ camouflage nylon fabric, wash crinkle nylon fabric ,printing nylon fabric, twill nylon fabric and nylon oxford fabric along with a complete line of woven polyester fabric. The products specification range includes but it is not limited to 170T, 190T, 210T, 210D, 420D, 500D,840D,1000D,1050D,1260D,1680D,2520D,3530D. Greige fabric imported from Taiwan, dyeing and coating in the mainland. Our products can be applied to the following aspects: 1. bags and shoes fabric series; 2. industrial fabric series;3. umbrella cloth series;4. garment fabric series;5. Indoor and outdoor fabric series;6. other functional fabric series. Our products are sold well in many foreign countries and regions including America, Britain, Canada, Germany, Spain, etc.

The factory is located in Huizhou,Guangdong.The factory covers an area of 62157.56m2.The factory has a staff of more than 230 people, a garden-style plant, and advanced equipment, over 90% of which are purchased from Taiwan. The automatic mother solution mix system,printing,platemaking and relevant quality inspection equipment are advanced dyeing and printing
equipment. The designed production capacity is about 6 million yard/month. In order to constantly improve product quality, our factory have been certified to ISO9001 Quality Management System and ISO14001 Environment Management System.
In the principle of "Strive Excellence, Create Value, Integrity Professionalism, Customer Supreme", the company makes unremitting efforts for constant improvement,and strives to provide domestic and foreign customers with high-quality products We'd like to cooperate with customers, achieve outstanding performance and create a wonderful future together.